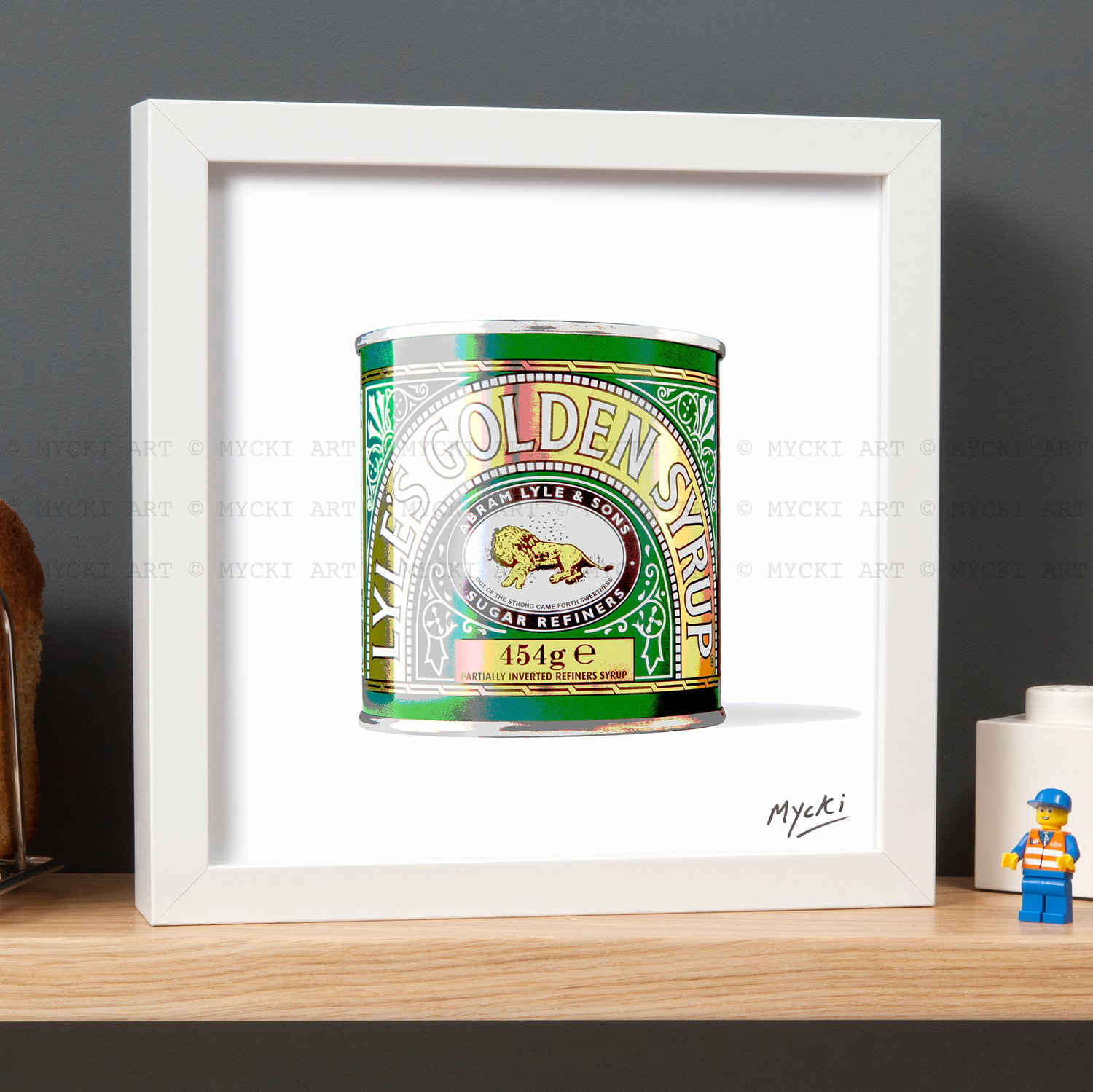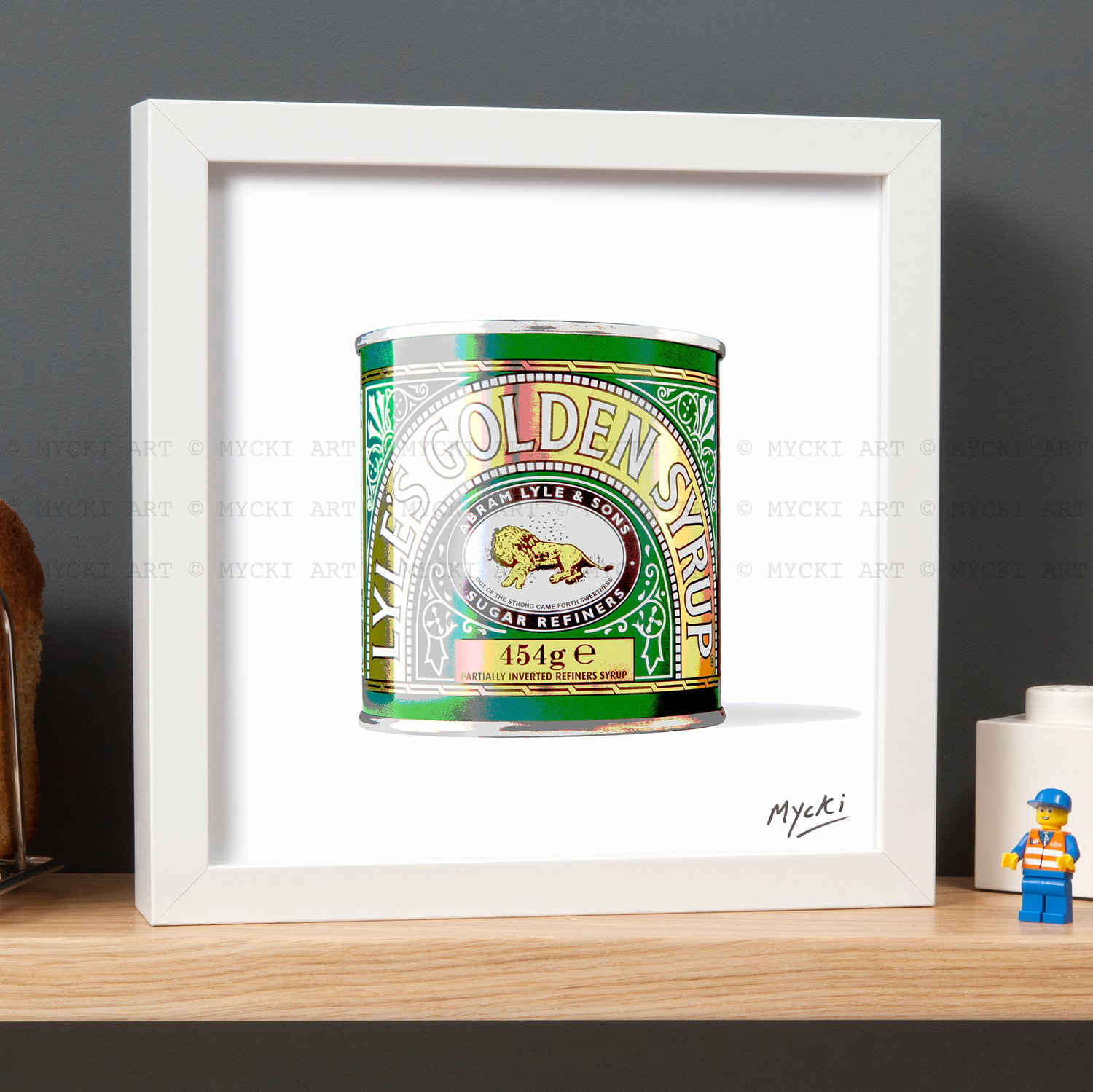 Golden Syrup
£35.00
A classic British brand given a Mycki make-over! Looks great on any kitchen wall.
Now with FREE UK delivery...
Available in two sizes, either framed, or as print only:
50 x 50 cm framed £125, print only £85.00
23 x 23 cm framed £35, print only £25.00
Prints from £25, select your option from the drop-down menu above
The 23 x 23 cm framed print will hang on the wall or sit nicely on a shelf. Also available as print only or a larger 50 x 50 cm print. Select your option from the drop-down menu above.
Printed on high quality Fuji crystal archive paper.
Bespoke sizes and discounts for multiple purchases are available, contact HERE for more info…
If you have a discount code, enter at checkout and your discount will be automatically applied. To receive regular updates, including offers and discount codes, subscribe to our newsletter here.